About the School of Interdisciplinary Studies – Message from the Dean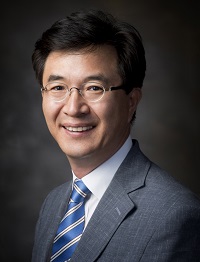 "to the new decade."

Korea University's School of Interdisciplinary Studies(KU SIS) was launched in 2009 and has just passed. However, the root was at Korea University's College of Law, which was the starting point of Korea University in 1905. In this sense, the SIS has legitimacy at the undergraduate level to connect Korea University's College of Law, and its history and background are directly reflected in the educational goals, curriculum, and graduates' careers.
In the past, College of Law produced numerous leaders in Korea through bar exams, administrative exams, or foreign affairs exams. Likewise, graduates of the KU SIS have been growing into social leaders in various fields, including the fact that many have entered domestic law schools over the past decade.
It is true that there have been some concerns since its launch in 2009, but KU SIS has overcome many difficulties and achieved success by any measure. As a result, it has become the most desired undergraduate department for outstanding high school students in the country who are pursuing legal profession today, and has become the favorite undergraduate department for many graduate schools, institutions and companies across the country. I am proud to have successfully continued the brilliant tradition of Korea University's College of Law, and I sincerely thank my beloved students and respectful parents.
KU SIS is set to take a leap forward in the new decade. While continuing the tradition of Korea University's College of Law firmly, we will actively embrace the new trend of the Fourth Industrial Revolution and the convergence of learning at the global level to foster leaders who lead Korea and the world.
Since we have inherited the traditions of the past in the ever-changing trend of times, KU SIS can best cultivate talented people with challenging spirit and creativity based on justice and fairness, convergence and flexibility. We are aware of our inherent responsibilities in that it is difficult to find a place comparable to KU SIS.
The next 10 years of KU SIS will be the process of nurturing 21st century talent through new forms of normology and convergence education programs with both wings. To this end, we will strengthen cooperation with Korea University Law Schools, while gradually creating fresh faculty, innovative curriculum, and progressive career paths.

At an important time, I am overwhelmed by the expectation that I will take the heavy responsibility of the dean's of KU SIS and raise the talent to become a leader of the Republic of Korea. I ask for your deep interest, advice, and participation. The dean's lab is always open.

2019. 10. 17.

Professor Hwang Lee, dean of Korea University's School of Interdisciplinary Studies